Leo Benedictus
guardian.co.uk
, Thursday 25 October 2012 12.49 EDT
Early death does wonders for an artist's reputation, it is true, but Hicks was a major talent – raw, angry, sincere, unhappy, weeping and yelling at a complacent world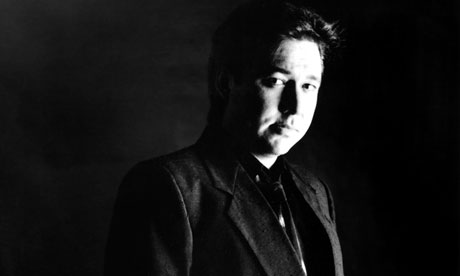 Exceptionally sincere ... Bill Hicks. Photograph: Everett Collection/Rex Features
The setup: While he was alive, nobody, I suspect, had a higher opinion of Bill Hicks than he did. And certainly no other comedian inspires the same devotion among his fans that he still does today. (People actually sit down and
transcribe his shows
.)
One thing needs knocking on the head immediately. Early death does wonders for an artist's reputation, it is true, but Hicks was a major talent, and the world would still be saying so if the cancer hadn't got him in 1994, when he was just 32. Like the music scene that overlapped his short career, Hicks delivered a kind of grunge
comedy
: raw, angry, talented, sincere, unhappy, a weeping yell into the face of a complacent world. Nowhere in the recorded shows is he what you could call likable, but neither does he cease to mesmerise.
It's tough to choose one show to recommend, because there's barely a flaw in any of them.
Relentless
gets the nod for revealing a little more of his personal experience, and a little less of the great preacher-man. Although, that said, One Night Stand and Revelations share much of the same material. "I don't fit in anywhere, that's my problem," Hicks says in this show. "I'm the little dark poet, that's who I am."