When Bill Hicks died 20 years ago this month, Brendon Burns mourned his comic hero – but taking standups too seriously does them a massive disservice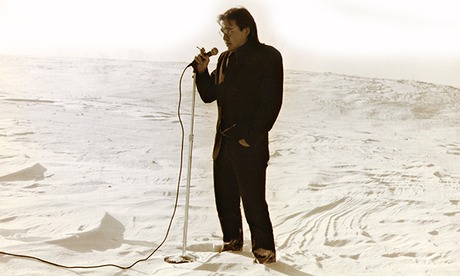 Funny, but not an activist … Bill Hicks. Photograph: Arizona Bay Productions
In 1991, after doing my first year of open mic spots, I saw Bill Hicks on stage at the Edinburgh fringe, and for the first time in a long while, I didn't feel alone. I'd finally found a performer who was voicing what I'd always felt but had never managed to pinpoint as eloquently or hilariously.
He opened with a brilliant 10-minute diatribe on the mere fact that he was in a circus tent, riffing on the semi-pornographic poles that were propping up the venue. He walked on stage storming, as we say in the industry. A moth flew by and landed on his head. He batted it away as the room erupted. When the laughter died down he asked, "What did moths bump into before the light bulb was invented?" I don't know if this was the first night he'd ever said it, or if it had happened before, inspiring his "
moths flying to the sun
" routine, but it came out of him so naturally and spontaneously it was impossible to tell. There was no sense that he saw the moth and thought, "Great, I can do my moth bit." He just waited and pondered aloud with a consideration and patience that I tried to emulate, and failed miserably at, for many years.