Thursday, March 26, 2015
Pay $10 and get all this great comedy including a plethora of Bill material.
HUMBLE BUNDLE
Wednesday, March 18, 2015
Late comedian's audio and video works to become available online this spring, while a DVD box set is planned for the fall
By
Kory Grow
March 12, 2015
Late comedian's audio and video works to become available online this spring, while a DVD box set is planned for the fall
The entire audio and video works of controversial late comedian Bill Hicks, whose darkly acerbic wit and socially conscious observations helped define Generation X comedy in the Nineties, will be reissued beginning next month. In partnership with his estate, the production company Comedy Dynamics will make all of Hicks' albums and video releases available to digital and VOD retailers on April 28th. Concurrently with the re-release of Hicks' albums, SiriusXM will play his catalog on its Raw Dog channel.
A DVD box set of his video works will come out on August 18th, and an album of previously unreleased Hicks audio is slated for October 27th.
In addition to the reissues and new releases, a Hicks special is set to air in movie theaters for one night. Comedy Dynamics Presents: Bill Hicks, which comprises footage from his Relentless DVD (filmed at the Montreal International Comedy Festival in 1991) and never-before-seen footage, will play in select theaters on April 27th. Tickets go on sale March 27th via
Fathom Events
.
"After many months of hard work and dedication, we couldn't be more humbled to assume control of the Bill Hicks catalog," Comedy Dynamics President of Production Brian Volk-Weiss said in a statement. "Bill Hicks is one of the most important stand-up comedians to have walked this planet. The duty to expose him to a new generation of comedy fans is a true honor, we'll do him proud."
READ MORE:
www.rollingstone.com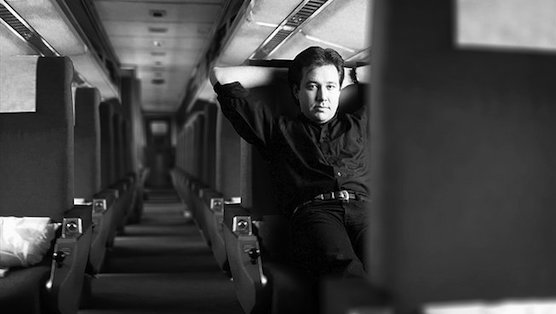 On April 28,
Comedy Dynamics
is partnering with Bill Hicks' estate to re-release Hicks' entire audio discography—Arizona Bay, Dangerous, Flying Saucer Tour Vol. 1, 12/16/1961, Love, Laughter and Truth, The Adventure, Philosophy, Rant in E-Minor, Relentless, Revelations and Salvations. Additionally, previously unreleased audio material will be compiled into a new album, available on Oct. 27.
The same day, they will be releasing Hicks' entire video catalog—It's Just a Ride,One Night Stand, Totally Bill Hicks, Relentless, Revelations and Sane Man—through their VOD streaming platform, and in a DVD box set on Aug. 18. SiriusXM will also host a listening party of all the audio material on its Raw Dog Comedy Hits channel in conjunction with the April 28 releases.