Wednesday, December 16, 2015
Tuesday, December 1, 2015
Comedy Dynamics has released an extended version of Bill Hicks: Arizona Bay on iTunes, Google Play, and all other digital retailers and streaming sites.
This is Bill Hicks' portrait of life on the beach after the "big one" drops California into the Pacific Ocean. This extended version is a raw and uncut show that comprised the original Arizona Bay album. Now fully-restored, much longer, and without music, hear Arizona Bay like an audience did when it was first recorded and revel in Hicks' genius once more.
Google Play
To comedy fans the standup legend's death at the age of 32 was every bit as significant as those of John Lennon and Kurt Cobain. As his classic Arizona Bay is rereleased, does Hicks still have something important – and hilarious – to say?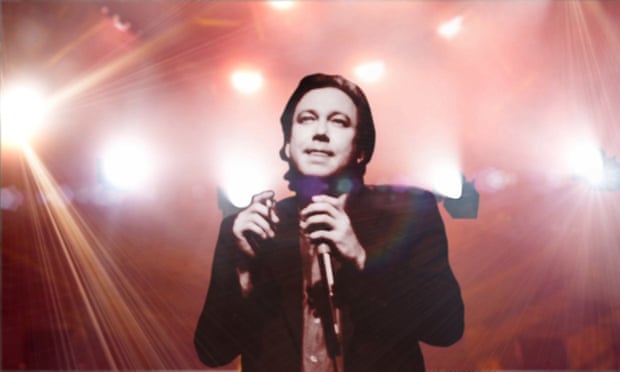 In 1993, when Bill Hicks recorded Arizona Bay, he was at the peak of his powers. He had taken the UK by storm, performing two sell-out nationwide tours the previous year alone. He had
experienced the dubious honour of being censored by CBS for a routine on the David Letterman show
, only to subsequently rework that routine into
a hit HBO special
. He was the subject of
a lengthy profile in the New Yorker
which cast him as a unique voice in America, an outlaw in the culture. Within six months he'd be dead, at the age of 32.
The pancreatic cancer that took Hicks's life had already been diagnosed before he finished
Arizona Bay
, an hour-long album that was originally released posthumously in 1997 and gets an expanded rerelease on Friday. In
the valedictory statement he released shortly before his death
, Hicks writes of how the diagnosis seemed "one of life's weirdest and worst jokes imaginable". He continued: "I'd been making such progress recently in my attitude, my career and realising my dreams that it just stood me on my head for a while. Why me!?"
For those of us who were fans of Hicks during his lifetime, his death was as definitive as that of John Lennon or Kurt Cobain. In one of those memories whose value lies in reminding you how much of an idiot you are, I passed up the chance to see Hicks on his
Relentless tour
in '92. To make it worse, I did so because I'd just paid to see
Dennis Leary perform his No Cure For Cancer show
, a routine that is widely held to be a straight rip of Hicks's material. No problem, I reasoned, he'd be back again soon enough. He wasn't, and what was left were the cassettes of Hicks's shows, recorded off late-night TV, committed to memory and, on occasion, adopted as maxims for living.
READ THE FULL ARTICLE - The Guardian